SUPER MINERALS new series of serums
1 June 2022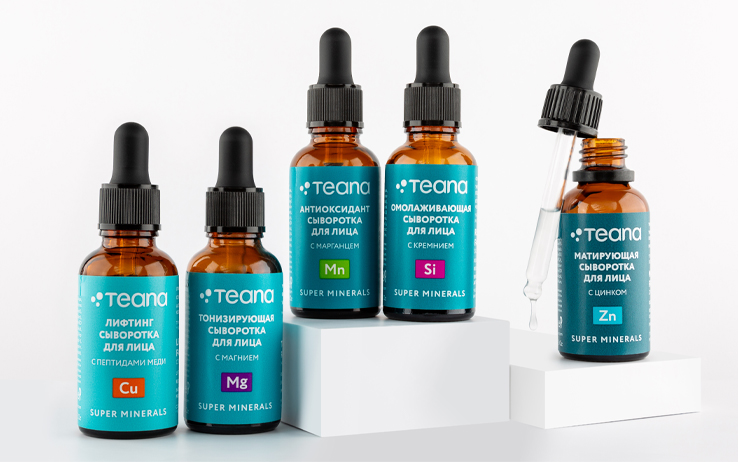 TEANA launches SUPER MINERALS, a new series of facial serums based on high-tech forms of mineral ingredients.
The series features five unique products that can easily replace or complement salon care.
Si Rejuvenating face serum with Silica

Cu Lifting face serum with Copper peptide

Mg Toning face serum with Magnesium

Mn Antioxidant face serum with Manganese

Zn Matting Face Serum with Zinc
The latest breakthroughs in cosmetology, plus the healing quality of natural minerals make a perfect combo for those who appreciate naturalness and high technology.
Super minerals serums are ecologically clean care for your skin beauty and health.