Summer Specialty 2020! Non-Pigmented Serum with a Highlighter Effect!
20 July 2020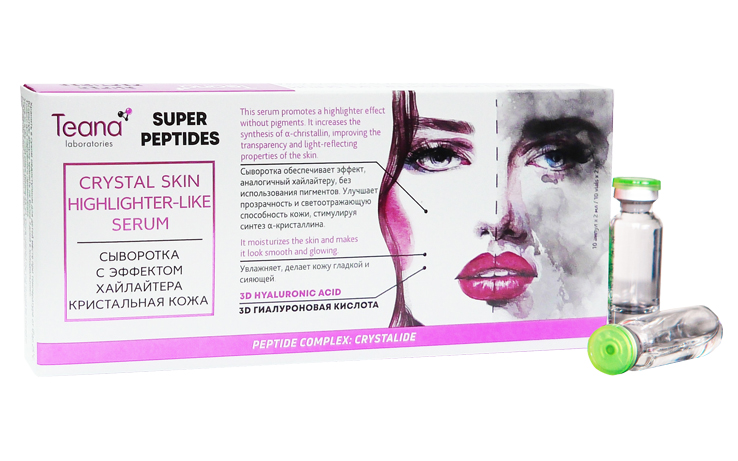 A newcomer in the SUPER PEPTIDES line. The Crystal Skin serum is a must have for the natural glow of your skin.
What will this specialty provide you with?
With a highlighted skin without pigments.
The innovative Crystalide peptide, influencing the synthesis of a special chaperone protein α-crystallin in the skin, improves its transparency and light reflection. After applying it, your skin looks more smooth, vibrant and relaxed.
The effect of crystal smooth skin — with the new Crystal Skin serum in ampoules.