New spring 2023 release: gentle skin care with ceramides
8 August 2023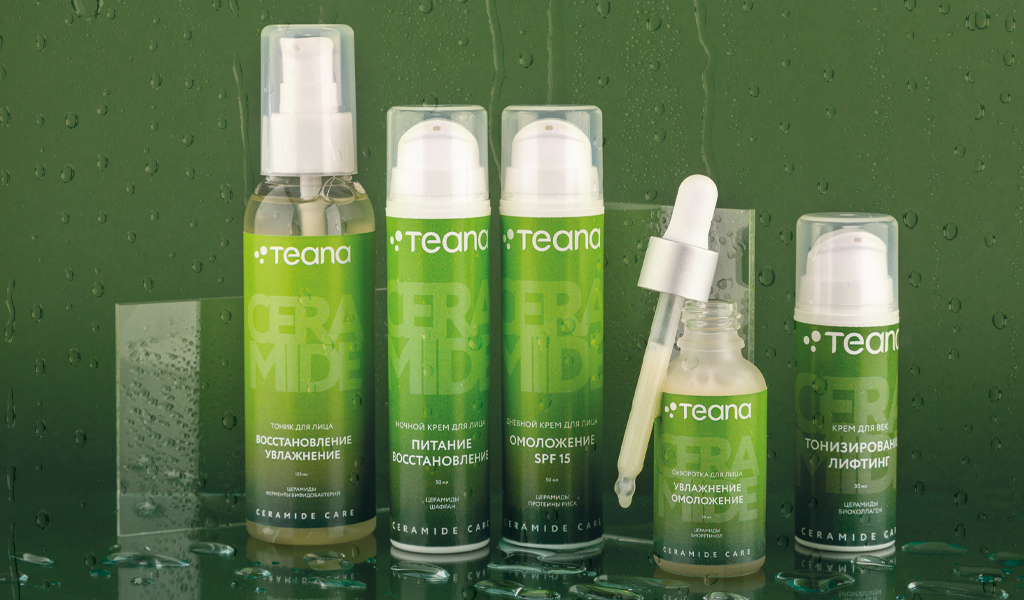 Teana introduces a new Ceramide Care series based on ceramides, plant extracts, and super effective peptides. It is the perfect solution for restoring skin barrier, maintaining skin natural balance, moisturizing, and rejuvenating.
Skin health, beauty, and youthfulness depend on its barrier functions. Ceramides make up 50% of all skin's lipids, which protect it from dryness, early wrinkles, and negative environmental factors.
However, sun exposure, stress, hard water, improper skincare products, and other factors can disrupt skin barrier function, making it vulnerable to premature aging, dehydration, and inflammation.
Often, when trying to solve various skin problems, we miss that fact that the cause may lie in a damaged skin barrier. Thus, restoring the barrier is the main point. Ceramide Care series will help you with this.
The new line includes five products:
Face toner with ceramides and bifidobacteria ferments

Face serum with ceramides and plant-based retinol

Facial day cream with ceramides and SPF 15

Facial night cream with ceramides and saffron extract

Eye cream with ceramides and plant-based collagen
Ceramide Care is an ultra-comfortable basic skincare solution that will preserve and restore your beauty and youthful look.