Glamour Best of Beauty 2020 mominee
25 November 2020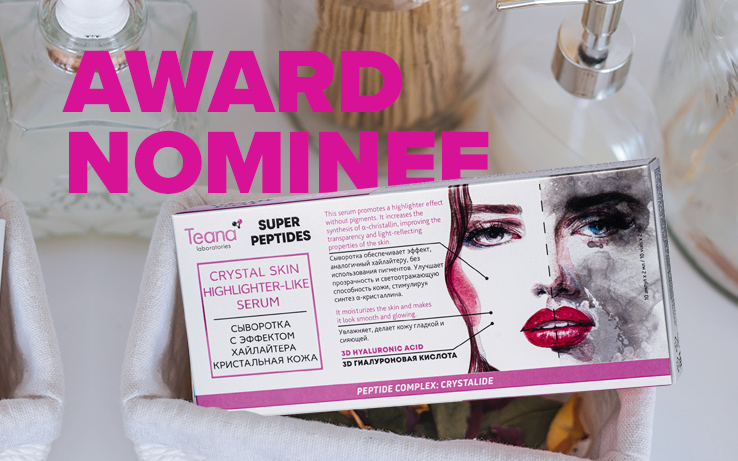 We are nominated in Facial care category for the prestigious Glamour magazine award "Glamour Best of Beauty 2020".
Our nominee is a new face peptide serum from the SUPER PEPTIDES series Crystal skin which is an innovative technology with a highlighter effect with no pigments in the ingredient list.
How is this possible? Special peptide Crystalide affects the synthesis of alpha-crystallin protein to help skin cells to clear the so-called cellular debris. This improves the skin's transparency so that the skin reflects light better and looks perfectly smooth, as if highlighted by color cosmetics.
Let your skin glow naturally without using any shimmer.
The winners of the Glamour Best of Beauty award will be announced in December.