New summer 2023 A breakthrough in skin rejuvenation! Blue Elixir skincare line
24 July 2023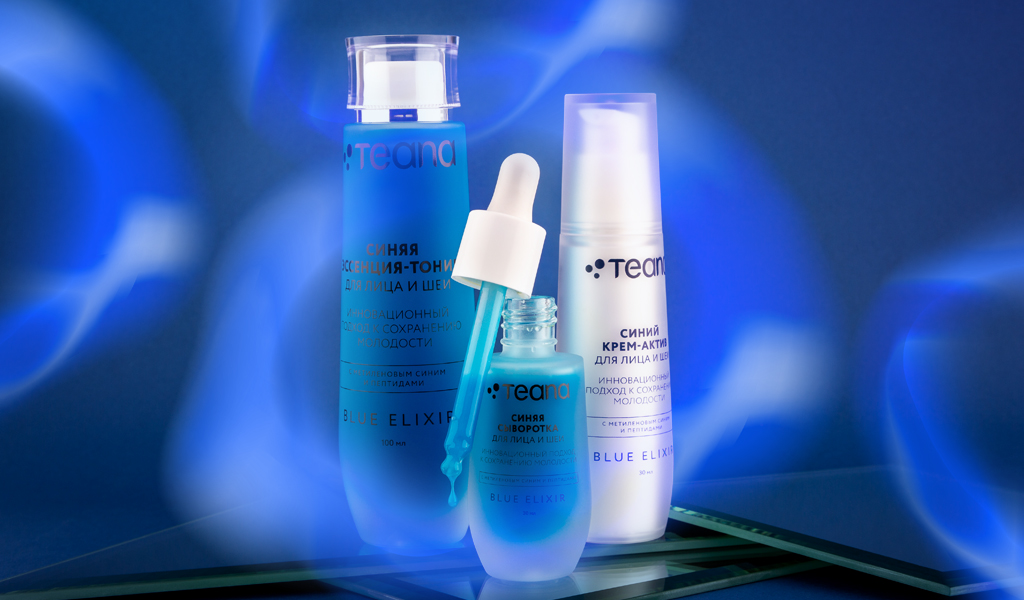 TEANA expands its skincare horizons and introduces a new Blue Elixir series.
It is based on methylene blue, a rising star in cosmetology, and a legendary substance approved by the WHO that has been successfully used in medicine for many years.
One would probably not unexpect it, but the recent scientific research has proven, beyond all doubt, the efficiency of methylene blue in protecting the skin from the UV negative effects, boosting collagen synthesis and significantly reducing inflammation.
The series carries three products:
BLUE ESSENCE-TONIC;

BLUE SERUM;

BLUE CREAM-ACTIVE.
The formulas, developed by TEANA's founder, a PhD in pharmaceutical sciences, contain the advanced peptides, so you get phenomenal results and a pleasant experience when using these extraordinary products.
The rich blue color of the textures is the effect of our starring ingredient, methylene blue. However, it doesn't leave any colored trace on the skin, while the formulas are easily simply absorbed, leaving the feeling of silky soft skin.
Apart from the premium class packaging you will be pleased with a seductive fragrance of our products.
All Blue Elixir products are available for ordering
now.