SMOOTHIE FACE MASKS
3 April 2019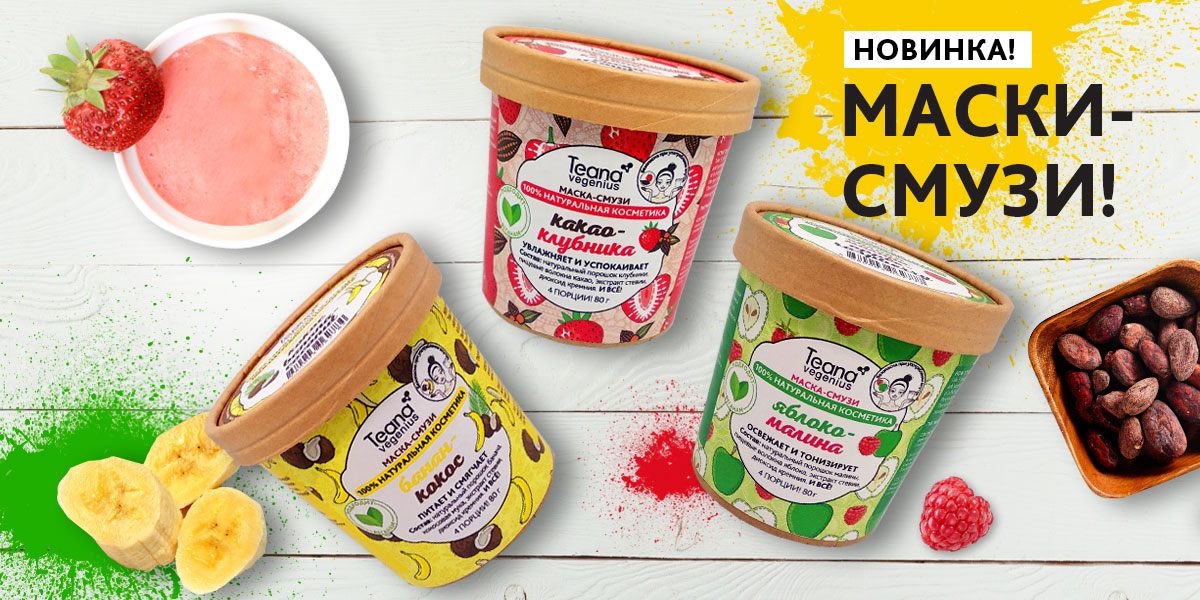 Have you ever tried a face mask which you could actually eat? Meet new facial masks by Teana Vegenius.
Get a healthier and well-rested look in just 15 minutes!
100% natural and eco-friendly skincare.
So safe that it can be even eaten.
Your skin gets all the benefits of real fruit powders, natural dietary fibres and extracts. Every package contains measuring spoon for making it easy to use.
Freeze-dried fruit powders are rich in valuable active ingredients. The sublimation (removing moisture parts) makes it possible to offer an all natural skincare product with a long shelf life without using any preservatives.
Treat your skin with smoothie!