New to try! 7 day set for face taping
20 March 2019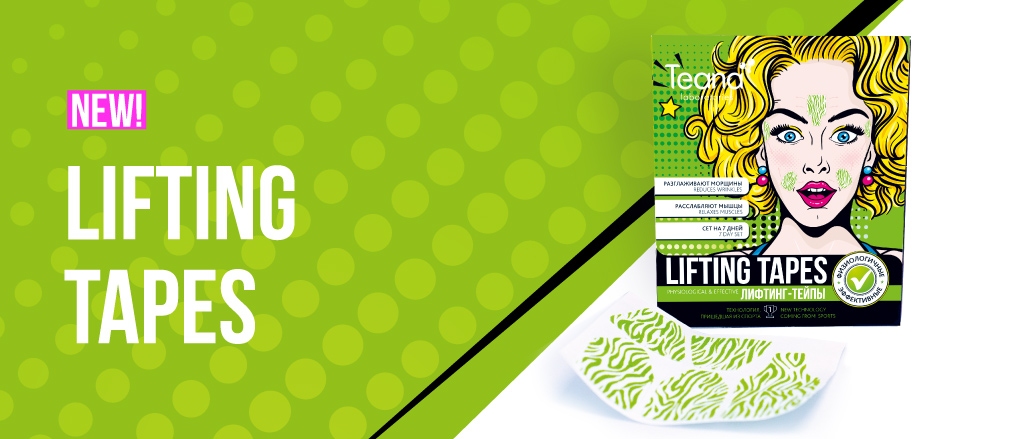 Kinesio taping is acting on muscles, ligaments and skin, helping to relieve tension, smooth wrinkles and provide a noticeable lifting in a safe way and in the long run.
Our brand new product is a ready-to-use 7 day set. There is a special tape shape for each zone. The tapes are made of high-quality cotton with hypoallergenic adhesive layer so they are absolutely physiological. The tapes' elastic properties are close to human skin. This is a simple and effective method to correct brow furrows, as well as nasolabial folds and wrinkles in the eye area. The effect of muscle memory allows you to achieve amazing results at home.
Besides, our tapes have the cutest print for even more pleasant ritual.