NEW! EXPERT CARE FOR SENSITIVE AND NAUGHTY SKIN
5 December 2019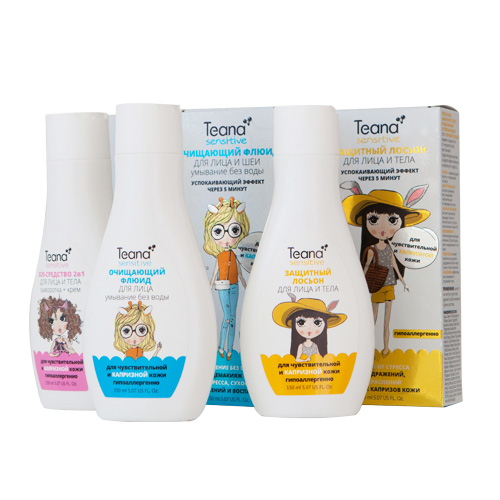 Teana Sensitive is a multi-purpose daily care range for demanding, hypersensitive and allergy-prone skin.
Innovative peptides and natural extracts are proved to soothe and make your skin smooth and healthy. Each product contains ingredients tested on atopy-prone skin.
The range includes a cleansing fluid for washing without water, a 2-in-1 SOS treatment and a protective lotion. All products are suitable for face and body and available in a 150 ml package.
Teana Sensitive is everything you need for beautiful skin!