Breakthrough in natural skincare! Powder serums Vegenius
16 July 2019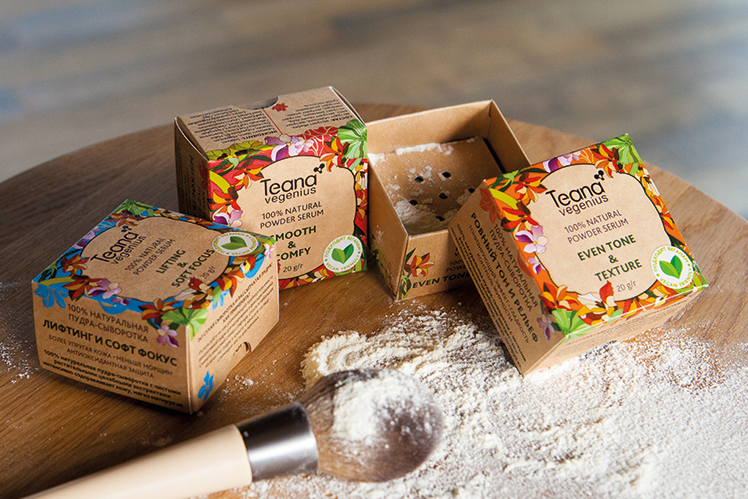 Dreams come true with Teana Vegenius cosmetics. Just-released 2in1 dry facial serum and loose powder.
100% natural powder serums are based on pure vegetable extracts, improving skin texture, elasticity and an overall appearance. They smooth and sooth the skin, gently mattifying it. An amazingly soft texture of the powder serums makes your beauty routine so special.
We recommend to use Vegenius powder serums in different ways:
as a dry serum, applying it to cleansed skin,
as a primer before makeup,
as a setting powder, applying it over makeup.
Vegenius powder serum series include Lifting&Soft focus, Smooth&Comfy and Perfect tone&texture.
The series is launched in a new plastic-free packaging.